SUBSCRIPTION & MEMBERSHIP
The e-learning Program combined e-documents subscription and an e-membership (Monthly).
Every season new e-documents are published, and added to the e-forum (subscription).
The subscription gives to the customer the right to have access to the e-documents and the membership  to several e-learning services.
The membership, is a flate rate, monthly fee, paid for a basic set of services described below.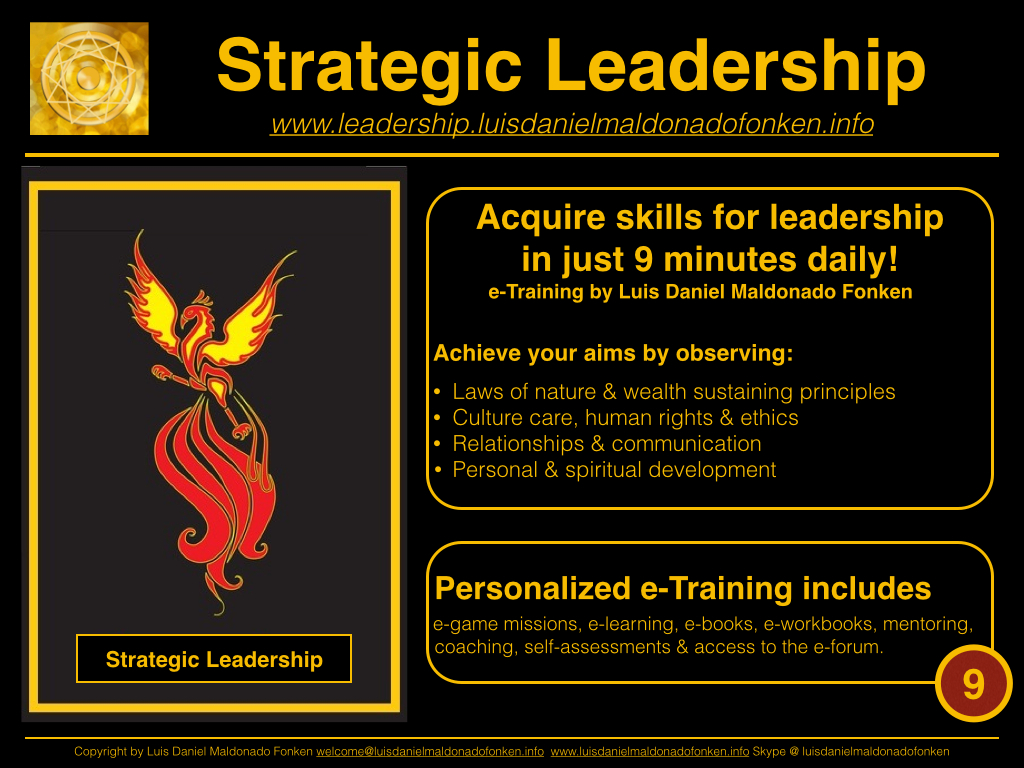 The e-Learning Program combines e-modules, e-game, e-coaching, e-self-assessment, e-mentoring, e-forum and e-projects. A foundation in strategic leadership and possibility to choose one or more fields of application.
SERVICE DETAILS
1 x ONLINE SKYPE SESSION /month *
45 min Self-Assessment, e-Mentoring & e-Coaching.
Strategic Leadership e-Training Guide: Which are the most important topics for your individual case to learn?.
Support and advice for the e-Training Program.
9 x e-mails for e-Mentoring, Questions and Answers.
STRATEGIC LEADERSHIP ARCHIVE
Subscription, access to e-Documents archive, and new e-documents published every season.
PRIME TECH THETA TOOLS
Quick Sylver Modules ( 9 Modules dedicated to the essential tools and trainings of Prime Tech Theta ).
STRATEGIC LEADERSHIP
GYM9 Trainings of 9 minutes.
Strategic Leadership Archive e-Documents and e-books.
Video Lessons.
Case study.
Modern Leader Codex.
APPLICATION PROJECTS
Modules dedicated to apply strategic leadership.
SELF-ASSESSMENT
Identification of actual skills and performance necessary for strategic leadership.
Study of self-assessment workbooks, charts, score lines and standard.
e-GAME
9 e-Game Missions, to test proof the new skills.
LEARNING METHODOLOGY
9 Modules dedicated to empower your ability to learn online. Learning on: learning by doing, playing, creating, self-observation, training.
ENQUIRE e-Learning MODULES
Perceiving, thinking, feeling, designing, doing, living out of the box.
PERSONAL & SPIRITUAL DEVELOPMENT e-Learning MODULES
Emotional self-management, time management & process management.
Communication & Collaboration.
Setting goals and designing process.
Emotions, strategy design and self-awareness.
Martial arts, yoga, meditation skills.
Performing arts and body emotional self awareness.
The art of war, the art of peace and the art of love.
MATRIX 9+
Study of 9 levels of management (Prime Tech Theta Matrix 9+).
Strategic Leadership in the Matrix 9+.
Training with the Matrix 9+ Board Game.
COMPLEMENTARY OPTIONAL e-Learning MODULES (Strategic Leadership Applied for:)
Includes review of actual global issues related to:
Peace, culture, family, life care and heritage.
Corporate.
Governance.
Business Management.
Culture & Civilization upgrade.
Human rights, ethics and modern leaders codex.
Personal & Spiritual Development.
Community Management.
Global Sustainable Development.
Collective Consciousness Enhancement.
Family, Love relationship.
Wealth and Property.
Quantification of the Human Value.
Score card, Rank, Standard.
Technology & Society (Futurism).
(*) POINTS & GIFT CERTIFICATES: e-COACHING
For every module or task completed, the students will receive points and gain rights to gift certificates for:
e-Coaching & e-Training sessions on skype (online) with LUIS Daniel Maldonado Fonken.